MoreBusinessLeads.Com is a lead generation agency as well as SEO service consultant company in Singapore. We specialize in generating leads, and SEO consultancy for local and small business.
Our services include:
About Our Founder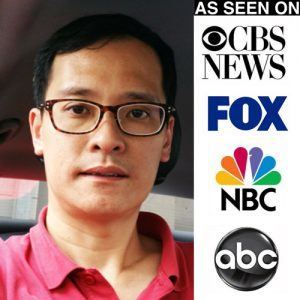 MoreBusinessLeads.com is founded by Koh Boon Kwang, who happens to be a lead generation expert. He has extensive experience in Internet Marketing, particularly in the area of Search Engine Optimization. He also specializes in YouTube Marketing, and has ranked many videos on page one of YouTube for very competitive keywords. He has even released a course on YouTube ranking which was sold to the Internet Marketing Community worldwide.
Koh Boon Kwang is also certified in Advanced Search Engine Marketing and Top SEO Placement awarded by Search Engine Workshops.
He has also been cited as an authority in local business leads generation and SEO consultant by 4 of the major media networks CBS News, FOX, NBC and ABC Networks.
Credentials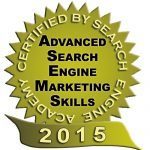 Lead Generation Agency: Lead Generations Explained
In marketing, lead generation is referred to as the consumer interest initiation or the inquiry of products or services of a particular enterprise. Leads can be produced for reasons like it being used for list building, for e-newsletter list acquisition or for sales leads. Generally speaking, lead generating methods fall under the category of advertising; however, it may also include non-paid sources like organic search results or customer referrals.
Nowadays, any lead generation agency would produce leads with the use of different sources or activities. Some examples include the use of the internet, getting personal referrals, through phone calls being done by either the company or by a telemarketer, through ads and events.
A recent study has shown that 89% of respondents cited email as one of the most used channels for lead generation, followed by content marketing and search engine optimization (SEO). Another study suggested that direct traffic, search engines and web referrals were the top three of the most popular online channels for generating leads, accounting 93% of leads.
Quality and Quantity: They Both Matter
Lead generation is considered to be the first step of the sale's process, and due to that fact, both quality and quantity are crucial elements. Quality leads are the ones that a salesperson has a great chance of losing. All lead lists will have an amount of junk leads – individuals that are not qualified to buy the product for unknown reasons. However, the small fraction of bad leads produced, the less time the salespeople would waste while processing the list.
Quantity is also crucial because a single salesperson having a list of 100% excellent leads won't be able to close every single one of them. For example, a salesman with 100 great leads might be able to close 10 appointments and out of which, 4 will close the sale. Thus, if a salesperson has a quota of 40 sales a single month, they need 1000 good leads every month just to meet the minimum number of required sales.
We as a lead generation agency strive hard to balance out the quality and quantity we produce for all of our clients. We strive hard in finding potential clients for businesses that will eventually become loyal paying customers. In order for that to be attained, we utilize only the best internet marketing methods to get businesses to join the top dogs in the industry.
Contact Us
Contact us to engage our services to help grow your company to the next level through online marketing.